Bringing Back The Desi Fizz? What Does Revival of Campa Cola by Reliance Mean?
Bringing the fizz back in a desi brand revival move by Isha Ambani. Come Diwali, Indians are set to welcome back the 80s-90s era popular drink "Campa Cola". Established in 1977, the brand soon rose to extreme popularity and me became a household name with its trademark glass bottles. Despite the entry of international giants like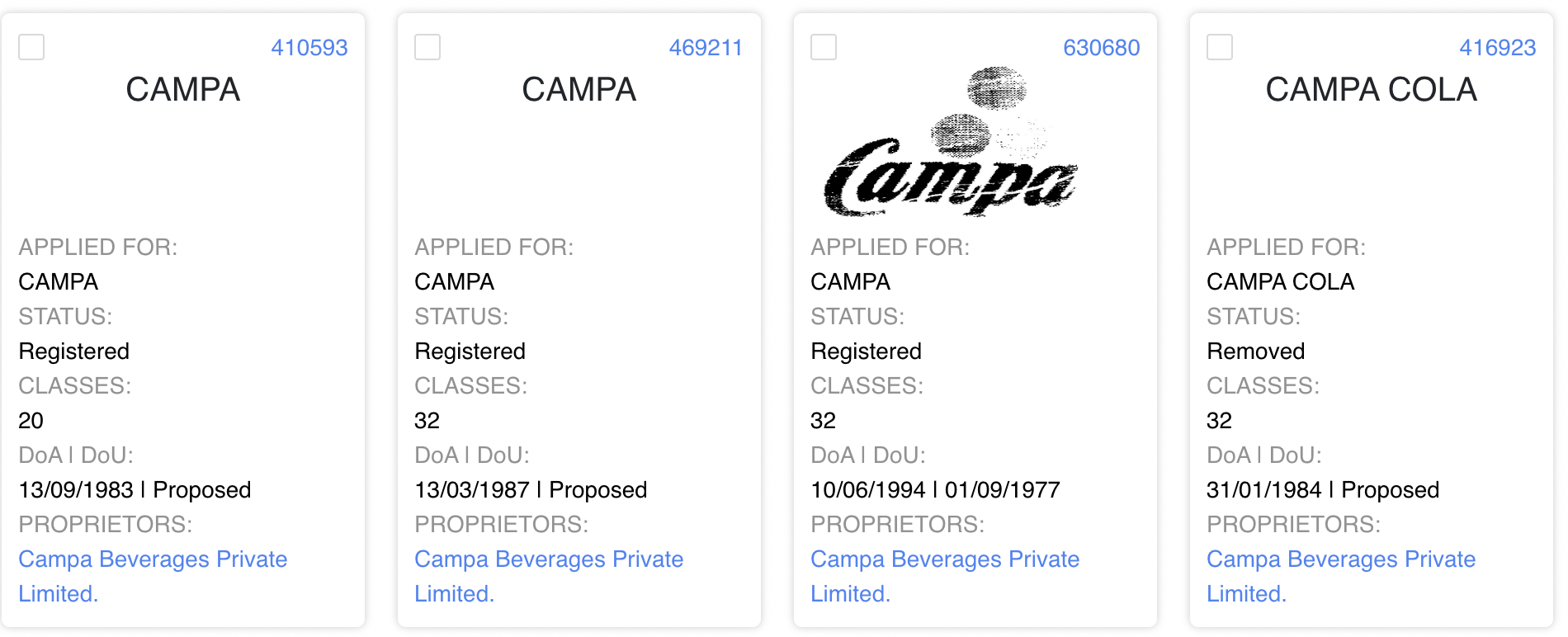 Pepsi Co. & Coke, they managed to keep up a good market share before succumbing to a decline in sales, and failing to keep up with the competition.
This yesteryear's FMCG brand now is due for its revival, re-launch and what India is hoping to love once again – "The Great Indian Taste". But will it be a re-launch or nostalgia or something 'newer' for this generation? Our program MikeTM Search found that no new application has been filed for registration of Campa Cola. However, it mentioned that the earliest application was made in 1978 for Campa Cola which is still active.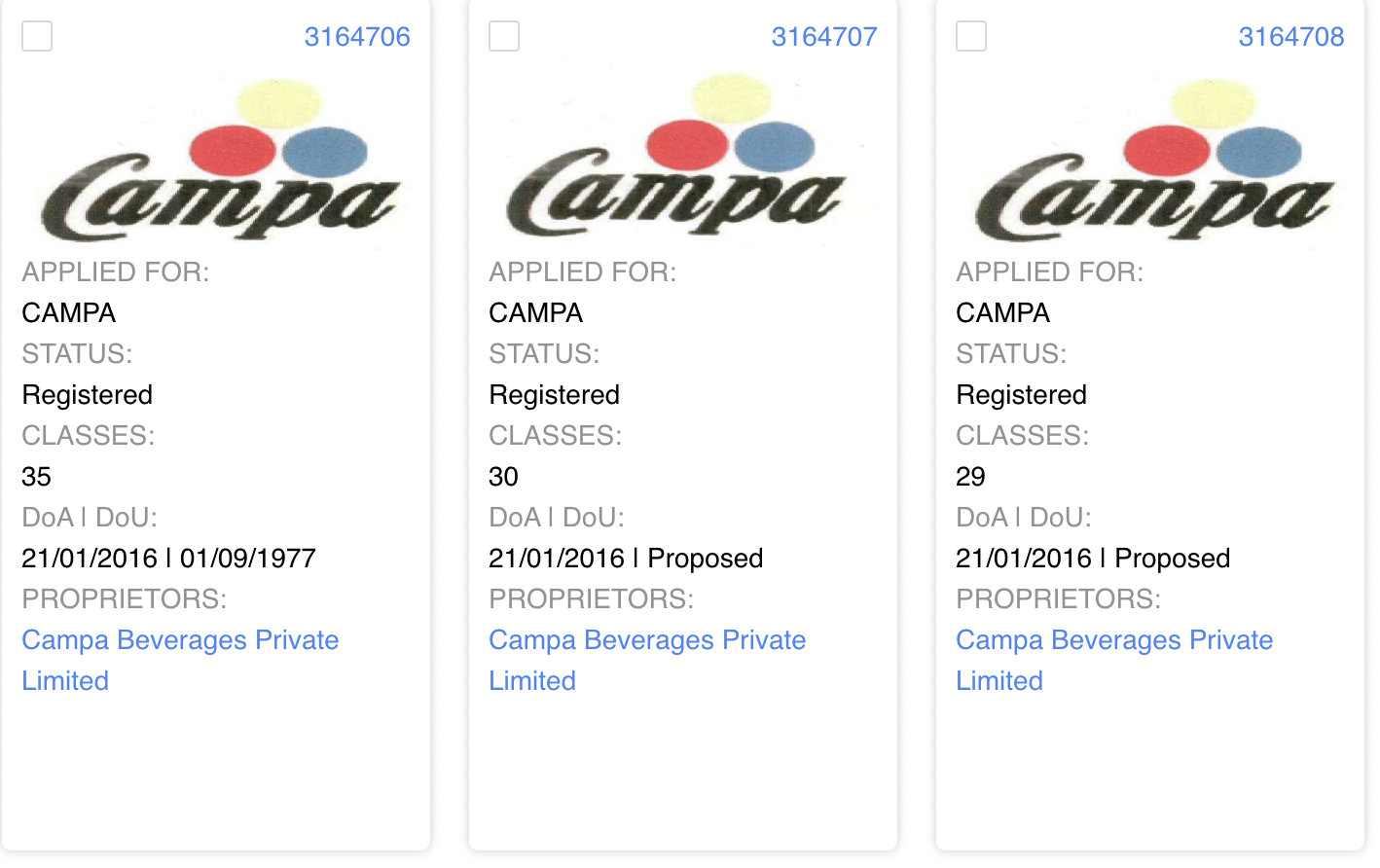 'Campa Cola' is still very much valid. Interestingly enough, the proprietor listed on the TM applications – Campa Beverages Private Limited. has 36 filings, out of which most are removed or abandoned. But the ones still registered and valid include –  NIMBY, TRIPP, CA
MPA, CAMPA COLA, COLALITE, DIET CAMPACOLA, INDCAMPA, INDCOLA, HOCHPOCH, LIMELIGHT, MR.PIK &
ORANGELO.
… so maybe this Diwali, it's a walk down memory lane?
Only time will tell.
#reliance #FMCG #Campa #trademark #IP
References:
https://www.businesstoday.in/latest/deals/story/reliance-to-bring-back-campa-cola-of-the-70s-ambani-buys-the-old-brand-from-pure-group-346045-2022-08-31
https://en.wikipedia.org/wiki/Campa_Cola
Image: Google Images