Mariah Carey sued over 'All I Want for Christmas Is You' in copyright lawsuit
Mariah Carey was born March 27, 1970, in Long Island, New York, often referred to as "The Songbird Supreme" and "Queen of Christmas". Carey was sued for her holiday anthem in 1994 "ALL I WANT FOR CHRISTMAS IS YOU", stating that she swindled the song from an earlier version.
Vince Vance & the Valiants are an American country pop, rock and roll and novelty musical group from New Orleans, Louisiana, United States. Andy Stone (the title character – Vince Vance) filed a complaint in the New Orleans Federal Court claiming that he co-wrote the song with the identical title, 5 years before Carey released her anthem. In his suit, Andy is seeking a total of US$ 20 million in damages for the copyright infringement and thieving from Carey, her co-writer Walter Afanasieff, and Sony Music Entertainment.
Stone co-wrote and recorder the Vance's version of ALL I WANT FOR CHRISTMAS IS YOU in the year 1989 according to the lawsuit. He claims that the track "extensive airplay" in 1993 and "began making appearances on the Billboard Music Charts." However, Carey's version was released in her "MERRY CHRISTMAS" album in 1994. Although both songs have separate and different lyrics and melodies. 
Stone claimed that Carey, her co-writer Walter Afanasieff, and Sony Music Entertainment have illegally exploited his unique style and also caused confusion among audiences by recording this new song without his consent. Carey's version of the song popular around the holiday season, with global play on the radio and other streaming services. Also, having topped the Billboard Hot 100 Chart every single year since 2019, it is the No. 1 song, only one fewer than the Bettles. 
It has not been known about the firm time Stone learned about Carey's song, but his lawyers contacted Carey and other in the April of 2021 about such unauthorized use of the song which did not come to success of any agreement. All parties with Carey have still not made any public statement with regards to the lawsuit. 
This lawsuit challenge to Carey's song comes in a time where there is a rise of lawsuits against famous musicians. Similarly, Dua Lip was sued twice in March over her song 'LEVITATING'. Then, in April, Ed Sheeran won the battle which alleged that one of his most popular songs' SHAPE OF YOU had been a result of plagiarism. Claims like these have become all too common now, says Ed Sheeran after winning. 
The Blog has been written by Deeksha Agarwal during her internship with MikeLegal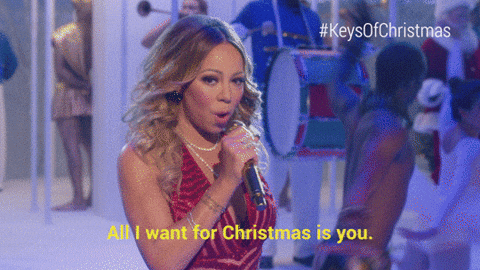 REFERENCES –