When things got a bit Messi
Last year Lionel Messi was finally able to trademark his name "Messi" in the European Union after a legal battle of nine years. This is an interesting judgment by the Court of Justice of the European Union (the "CJEU"), on whether or not the uniqueness of the name "Messi" is also a unique identifier for the popular footballer for the public.
He first filed for the trademark in 2011 which was opposed by a Spanish cycling brand called "MASSI" citing concerns over confusion as they were registered in the same classes. Initially, things were in favor of the brand, but then the EU's General court and also the CJEU both overturned this opposition. In this case, the court held that there is no real likelihood of confusion as Messi's reputation and popularity outweighed the risks of confusion due to visual or phonetic similarities. Furthermore, EU legislations often ensure that trademarks reflecting a strong reputation in a "substantial part of the territory of the EU" enjoy more protection. Another interesting point is that Messi's legal team did not need to submit any evidence of his reputation because his world-renowned reputation was already so apparent. The CJEU has been quick to confirm such that instances of reputation establishment will only arise in unique circumstances. It seems that this case was clearly one of those 'unique' circumstances leaving a lot of ambiguity in the decision process of the court.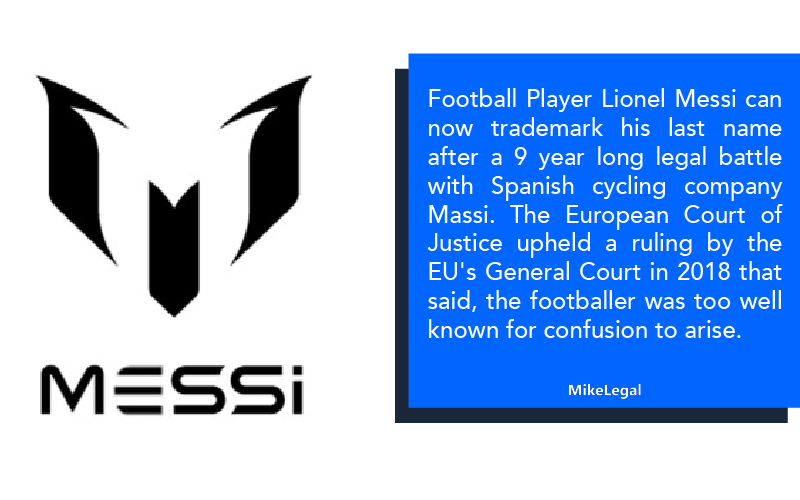 https://www.natlawreview.com/article/reputation-and-likelihood-confusion-it-s-all-bit-messi