How to be a better IP lawyer in 2021
In today's day and age, there is no fixed definition of a 'good lawyer'. Whoever can manage and service their clients well, meet their goals and expectations, and has a good success rate are just some parameters to gauge the success of a lawyer or a firm. Law is a field defined by tight deadlines, multi-tasking abilities, and good communication skills. But when the world is hit by a pandemic, forcing you to change the way you work, it can very well shake up anyone's world. Suddenly, more than work experience what set you apart from other lawyers and firms was your ability to transition to a digital world.
This wasn't easy for most of us. Even for setting up zoom meetings to google calendar invites we often reached out to the 'younger generation'. It is tough to accept that as a well-established lawyer, you can struggle with such basic things. But you are not alone in this. It's a similar story for most of us. God bless our interns.
Things got especially challenging for IP lawyers. With limited resources, closed offices, and not-so-reliable team availability, keeping a watch and managing deadlines for trademarks became even more tedious. It is not humanly possible to go through an 8000-page journal each week on limited resources and infrastructure. Moreover, we all know how much we can depend on the IP India website and its server issues.
Just as we thought things were getting back on track, the second wave engulfed us affecting our teams and their families. In such a situation, how can one work and continue servicing clients on time?
The answer to this comes as seven simple apps and programs. If you are equipped with these easy-to-use programs, your work remains unaffected 24×7, 365 days a week. All you need is your laptop and a working internet connection.
As an IP lawyer, keeping track of your clients' marks is an integral part of your work profile. But, no matter how crucial this work is it is also mundane and extremely time-consuming. Plus, manually it is prone to errors and missed opportunities too.
MikeIP Suite allows IP lawyers and firms to automate trademark public search, journal watch, and management of their portfolio from a single dashboard. It even allows users to stay informed of the status and deadline updates. Besides, they get weekly infringement analysis from the newly published trademark journal and the ability to create and share reports from the dashboard itself among other features. This works even when the IP India website is down.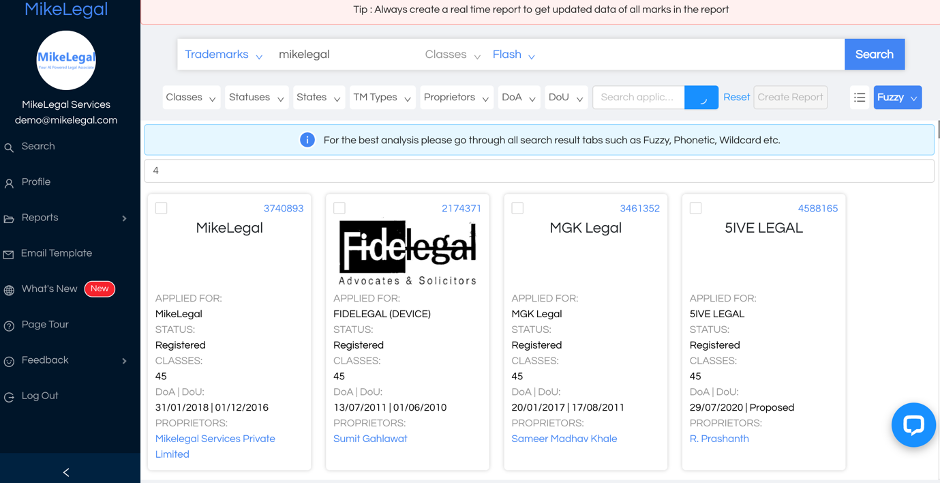 As an upgrade to the trademark journal analysis now the MikeTM Watch is powered by image recognition technology. So not only does it capture marks that are similar sounding or spell similarly, they even capture those which look the same. MikeLegal is one of the few companies in the world to have brought this technology to their consumers.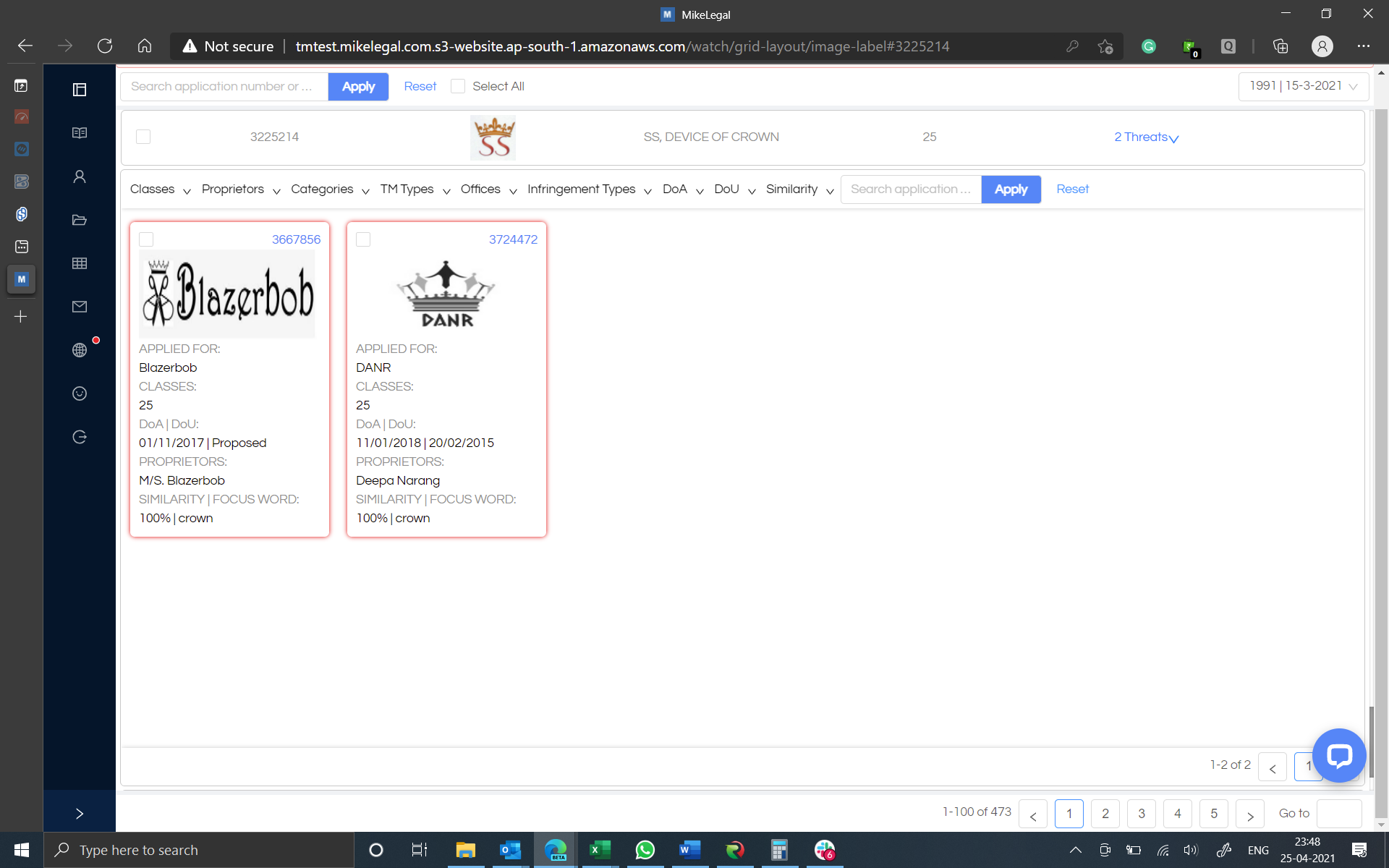 Powering most big law firms in India, this contract proofreading tool is beyond your grammar check. This AI-powered contract proofreader is an add-in that gets added to your Microsoft Word. So, when you draft any contract, it runs a check on all your placeholders, definitions, numbers, dates, and other such inconsistencies. Now rather than spending limited time or rushing through proofreading, this tool allows you to create perfect, consistent, and accurate contracts every time. Not only does this improve client impressions, but it avoids chances of any embarrassing or catastrophic errors.
It is one of the most popular tool to simplify the transition of legal teams to the digital world. It has various features like – document management, matter management, task management, billing, and expense tracking, amongst other features.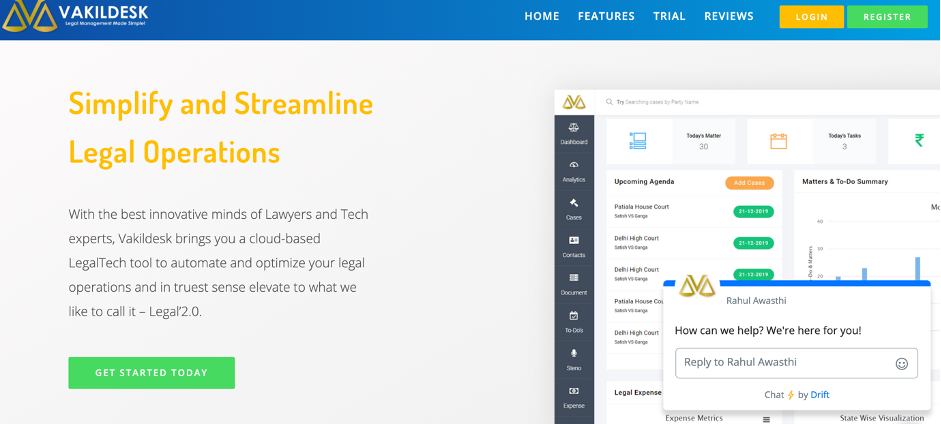 TinyScanner or scan documents apps
There are a wide variety of such apps available on the app store or direct downloads. These help you scan documents in a good resolution (better than just taking photos) making it faster to store and email documents.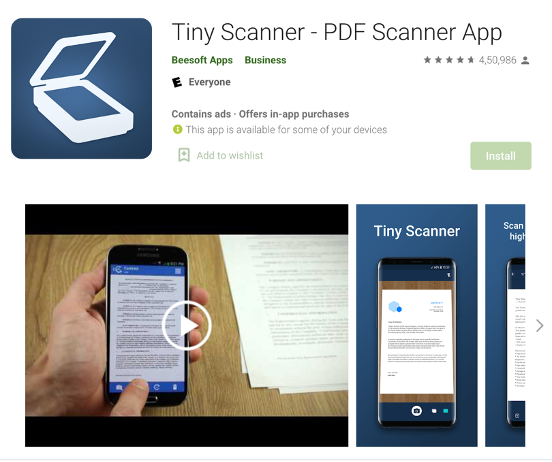 QuickBooks
A super simple tool for accounting. It can even help you send and receive payments securely, manage payroll and generate invoices.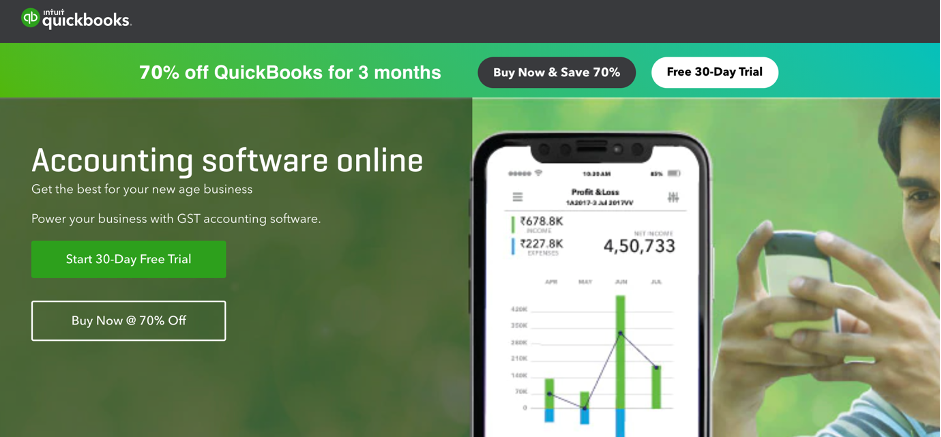 IFTTT
This is a clever powerful tool that helps integrate the data across all your apps. Now don't go hunting on how to track a calendar invite and integrate it to your iPad reminder, or even you post something on Twitter can also go to LinkedIn. This tool helps you spend less time trying to figure out the in-betweens of different apps and your content. …psst…they do have a dominos tracker too…so no matter where you order, you can track it on your phone, laptop, tablet anywhere.