Darjeeling Himalayan Railway: All Aboard the IP Train
Be it Rajesh Khanna romancing with Sharmila Tagore to the song 'Mere sapno ki raani' or Ranbir Kapoor's quirky shenanigans as the loveable Barfi, the beautiful slopes of Darjeeling and the toy trains thereof have been a key aspect of the aesthetic appeal of the scenes. What is now known as the Darjeeling Himalayan Railway (DHR) or the famous Toy Train is an 88 km long metre gauge railway line that runs between Darjeeling and New Jalpaiguri in West Bengal. It was built in 1879 and started services in 1881. After independence, the Darjeeling Himalayan Railway Company was taken over by the government of India and absorbed into the Indian Railways' North East Frontier Railway Zone. In 1999, the railway was declared a UNESCO World Heritage Site.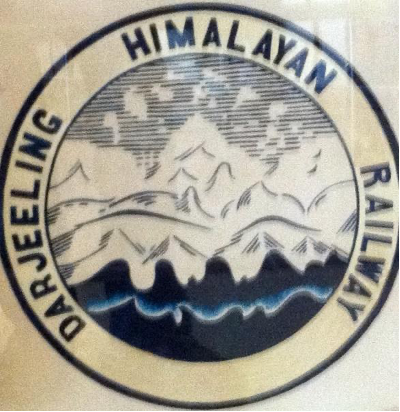 A little over two decades after making it onto the UNESCO list, the DHR applied for trademark registration this year (in 2021). The railway has protected two of its device marks with the proprietor's name 'Darjeeling Himalayan Railway Under the Department of Indian Railway, Govt. Of India.' One is the bold and black logo consisting of the term 'DHR' intertwined with one another. The other one is a circular seal with pictures of forests, mountains and rivers and the words 'Darjeeling Himalayan Railway' written around it.
Both logos are reportedly over a hundred years old and have been randomly used on seals and merchandise in the US and the UK.  
In light of the casual usage of the logo in foreign jurisdictions, the Government of India has approached the World Intellectual Property Organization (WIPO) for protection in the US, UK and EU jurisdiction. This essentially means that any entity using the 'toy train' device in these jurisdictions will now have to take India's permission to do so. This is a rather assertive move by the nation to protect its intellectual property on the international front. It is a device to wield soft power and strengthen the nation's position in the international community. Time and again, India and other countries with rich history and culture have had to take steps to ensure the protection of indigenous treasures like arts, crafts and entities of cultural or historic significance from becoming the subject of appropriation. India itself has had to fight against patents on food items like turmeric, neem and basmati rice in the US.  
As of now the WIPO as is mandated has provided for a six-month period for filing of counterclaims and challenges to the application made by India. Once the six-month period is over, protection will be granted by the WIPO if there are no challenges. Pending the successful registration of the device marks, the Government has plans to protect the Nilgiri Hills Railway, the Kalka-Shimla Railway and the Matheran Railway subsequently.