A brief history of the iconic Twitter logo
Larry Bird….No Larry…. Nope! It's just Twitter.
Tringg…
Tweeeeeet….
This ring has often got more than one celebrity or politician into trouble over 'freedom of speech.' Tweets are more than just short messages, they are self-expression….but in limited characters. The little chirpy blue bird symbol, is not just a logo for the company Twitter, but a symbol that represents the mission, vision and the company in its entirety.
That's how a logo should be. Simple enough to have great retention amongst the users or public and complex enough to deliver the company's message and ideology or story. Today, even a non-twitter user knows what this little blue bird means – a tweet.
Evan Williams, Biz Stone, and Noah Glass would have never thought that their SMS service with a twist of social media would someday be taken over by a Elon Musk for a whopping 44 Billion. But as interesting as the story of the company is, it's trademark logo – the bird has a little tale of it's own.
Initially, when the company was founded in 2006 the name 'twttr' was proposed and used. This evolved to "Twitter" in a couple of years, and it's first logo the wordmark for the name was registered. It was a simple logo with the name written in blue (pantone PMS 2382 C) with a white backdrop.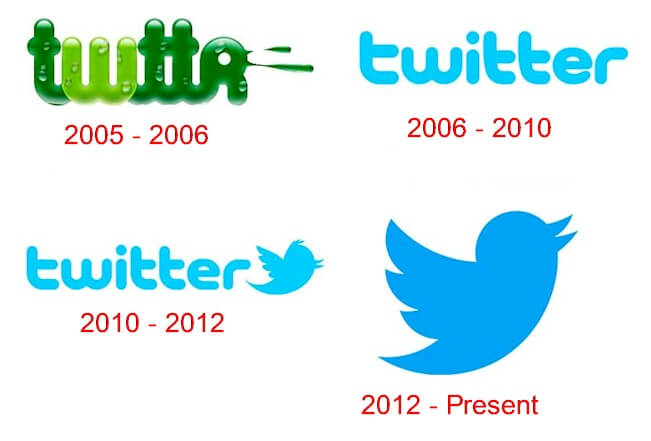 As the company grew bigger, they introduced a corporate logo or symbol or the mascot – Larry the bird, named after famous basketball player – Larry Bird. The first Larry was a iStock image which was used for about 2 years. But they soon realized that it could not be registered as a company logo. Hence the designers went to the drawing board to re-create their version of Larry. The new Larry the bird was designed to be more expressive, look minimal and impactful to covey the company's ideology.
From being a humble bird to becoming one of the most powerful and most identified logos in the world, Larry the bird has come a long way.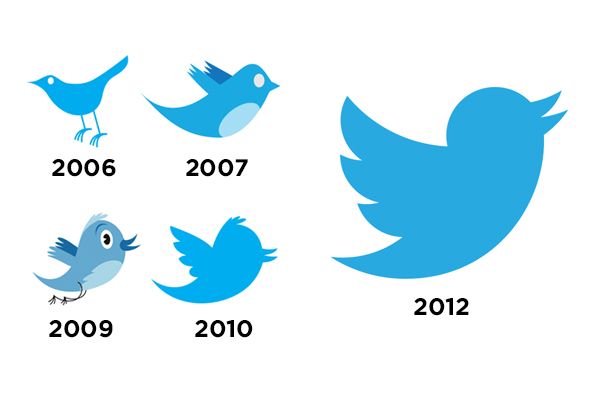 But, it is often wondered, why a bird?
One, the word 'Twitter" sounds a lot like 'tweet tweet' similar to a sound made by birds. Also, it symbolizes freedom of expression and endless possibilities. And most importantly, the service allows users to send short messages online which are delivered as fast as birds fly!
Larry the bird has come a long way. From finding it's foundation as stock image designed by Simon Oxley, to becoming a symbol of freedom of expression, this little bird does carry the weight of the world on it's little wings. The logo has continued to evolve over the years, but it is now no longer known as 'Larry' but simply as – Twitter.
Currently, in India both the bird logo and word mark are registered TM. Twitter, Inc has about 73 TM registered in India across various classes, as per MikeTM Search.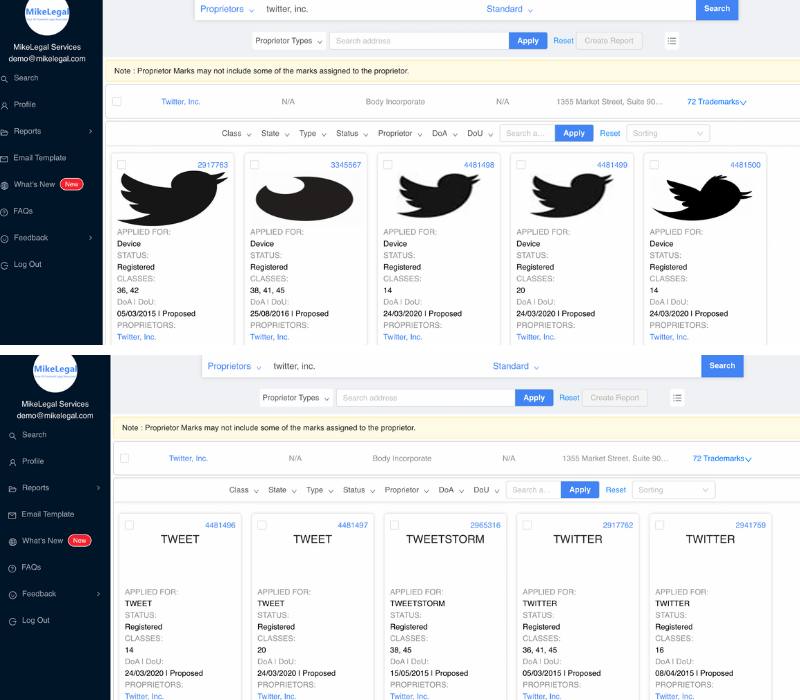 References:
https://www.britannica.com/topic/Twitter